Introduction
Thank you for purchasing an indicator or bundle from Kenzing®. This brief introduction contains instructions on how the indicator functions and how to adjust the input values that allow you to personalise the indicator according to your trading strategy. Information on how to access the indicator after purchase is not included in this document and can be found in the Read Me FAQ document.
Understanding the Extreme Trend Amplifier
Extreme price changes are often result in a change of trend. This indicator not only allows you to identify the breakout, but to follow the direction of the change. Below is an example of the indicator using normal input values and the Dark TradingView Theme.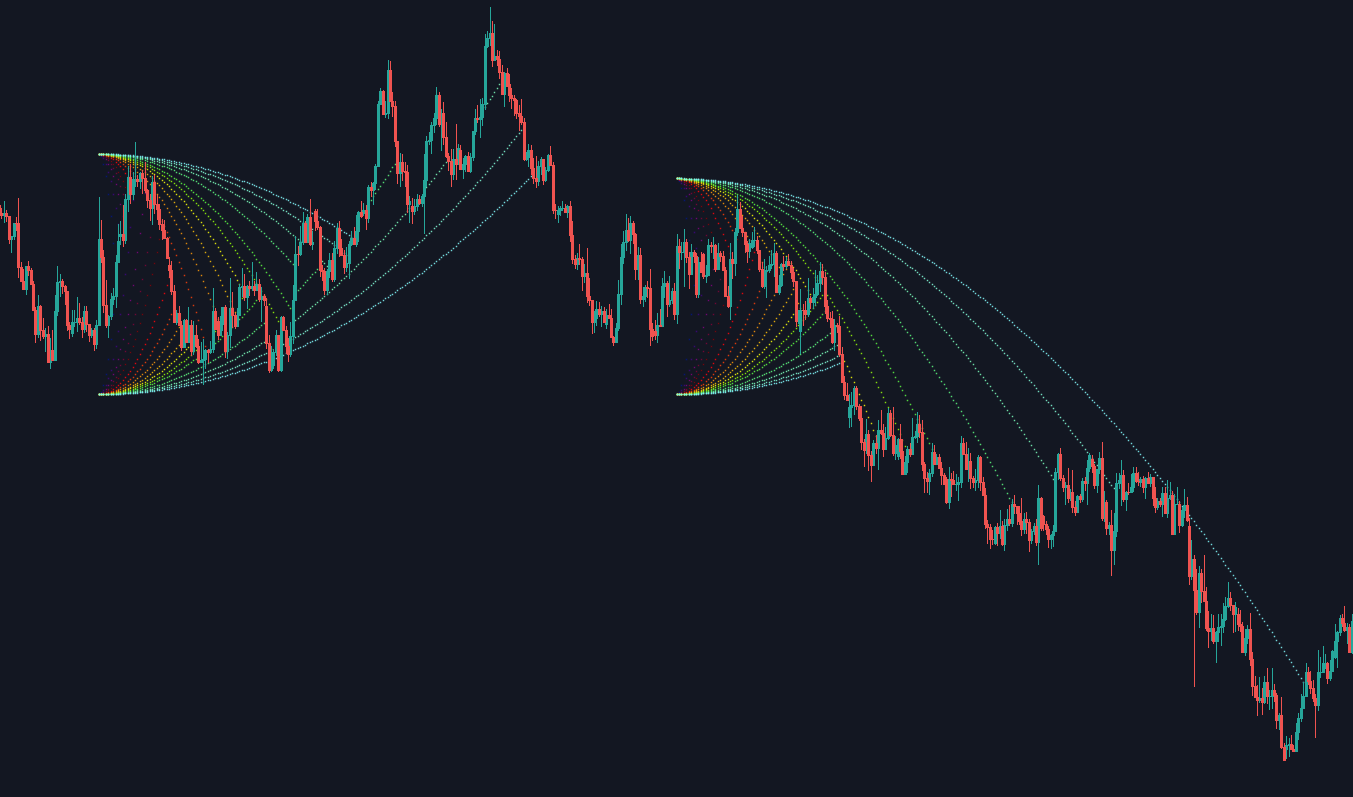 The Extreme Trend Amplifier is an indicator that measures the rate of change within a bar of the time stamp and plots a function when the user-defined threshold has been breached. The plot projects parabolic lines that squeeze towards the market price at an ever-increasing rate. The acceleration can also be defined in the indicator settings panel.